VIBES Students Perform Music from 'The Greatest Showman'
Drum roll kicks off music at David Street Station
"The David Street Station's inaugural musical lineup began Friday with a drum tap off and cymbals crashing. A crowd lined the astro-turf step seating and gate as the drum battle started.
The outdoor performance and gathering venue opened earlier this week, in time for the Wyoming Eclipse Festival drawing what could be up to 35,000 visitors to Casper."
Elysia.Conner@trib.com/READ MORE Aug 18, 2017
Casper elementary schools shift band and orchestra instruction as state grapples with funding reductions
""We know statistically that music positively impacts the development of the whole student, including their physical, emotional, social, and intellectual abilities," Munsell added in an email."
Elysia.Conner@trib.com/ READ MORE -Oct 25, 2017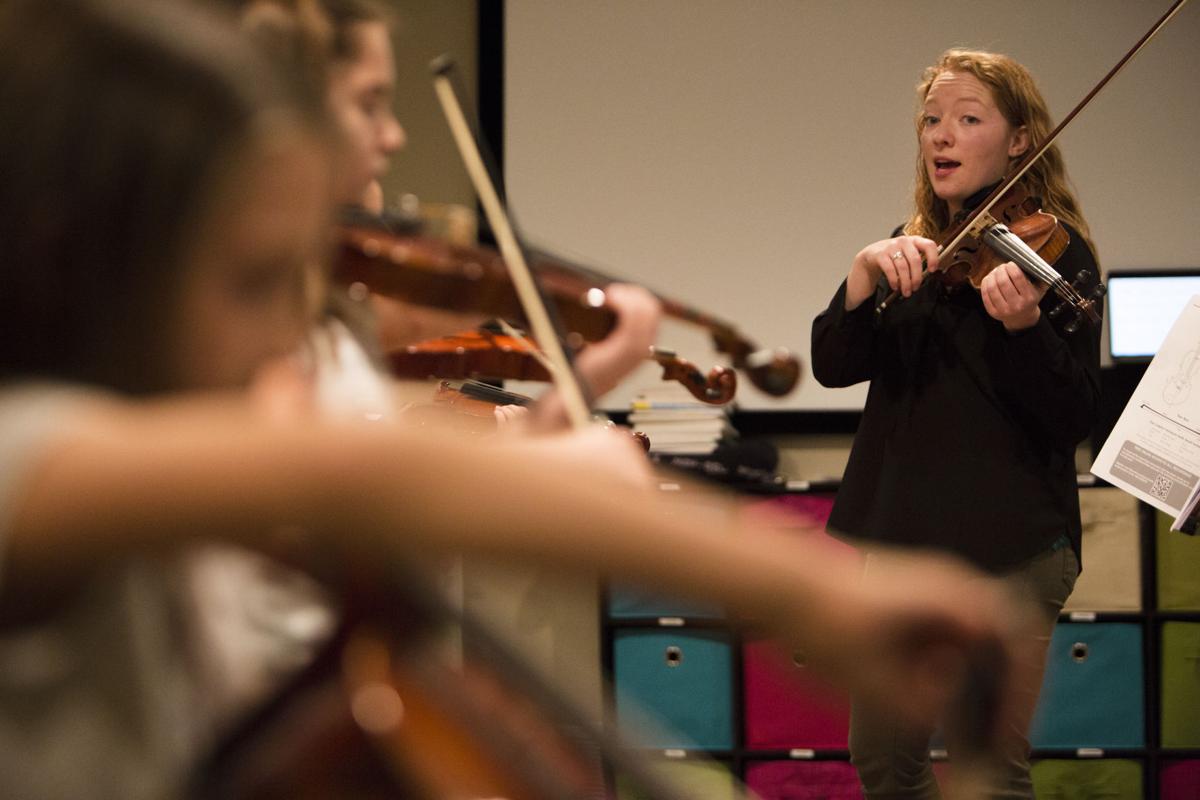 LOCAL MUSIC STUDIO MAKES SPLASH IN DENVER (PHOTOS)
"VIBES drumline battled the Denver Nuggets Skyline Drumline on Monday, March 13, at the Denver Nuggets vs LA Lakers game at the Pepsi Center. The Drumlines battled during the halftime show, with the VIBES Drumline from Casper winning by audience applause.
"Our students were the first ever to battle the Nuggets Skyline and first to get to play with them during a game," says Amy Munsell at VIBES. "We also got a rehearsal and masterclass with the group the day before."
Oil City News/SEE MORE -March, 20th 2017
Positive vibes: Casper studio helps kids explore music
"We use music as an avenue to teach the whole child: their fine and gross motor skills, social and emotional interaction, cognitive development ... all of these things are going to help the child be successful in everything they do," she said.
Carol Seavey/Read Full Article- June,6th 2014
From a cowboy community to the Kindermusik community
"Music can both bring an existing community together and create a new community. Director, Musician, and Kindermusik Educator Amy Munsell understands the power of music to make connections between people of all ages and all backgrounds.
When she opened her studio in Casper, Wyoming, late last year, many people in her area questioned the need for music classes for babies, toddlers, preschoolers, and families. Now after growing from 20 families to over 200 (and still growing!), people no longer question it. Well, local pediatricians do. They contact her to find out what she teaches in Kindermusik class, because they can tell the developmental difference during well-child checkups!"
Lisa Camino Rowell/Read Full Article -May, 21 2014